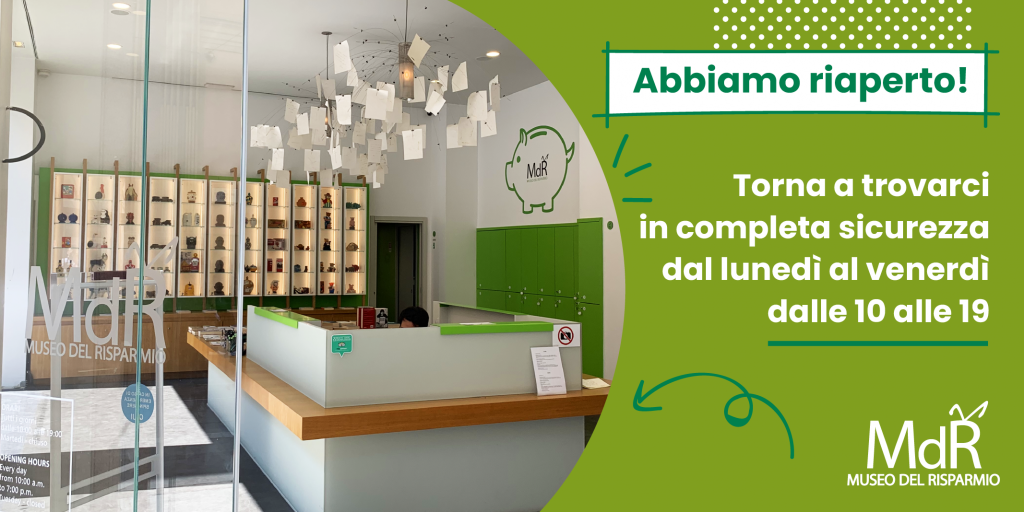 The Museum of Saving reopens to the public.
It will be possible again to meet the two mascots of the Museum – For & Mica – to chat with them thanks to the artificial intelligence station "Test & Fun" and discover your relationship with money and savings. Furthermore, the new app "Mica's treasure" is available to explore our rooms, individually or in groups.
On a temporary basis and in compliance with Covid regulations, the Museum will be open from Monday to Friday from 10 a.m. to 7 p.m. (closed on Saturday and Sunday).