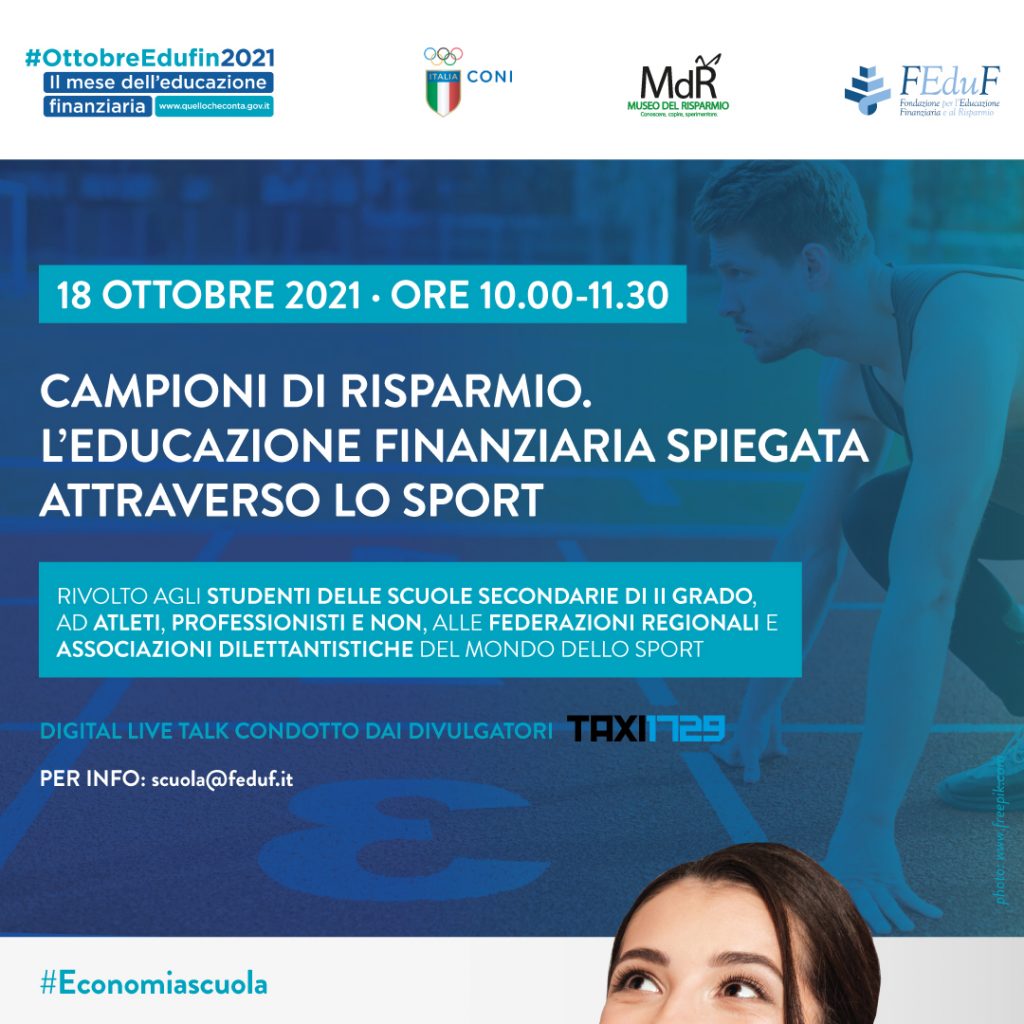 October 18, 2021
10:00 am – 11:30 am
On the occasion of the Financial Education Month, the Digital Live Talk CHAMPIONS OF SAVING by Taxi 1729 on the subject of behavioral economics and decision-making mechanisms, which brings Financial Education closer the world of Sport.
The event, aimed at secondary school students, professional and non-professional athletes, regional federations and amateur sport associations, is organized by the Museum of Saving, Feduf and CONI.
10:00 am Introductory greetings
Sport and finance: two universes that meet – Giovanna Paladino, Director and Curator of the Museum of Saving
The "Campioni di Risparmio" platform – Giovanna Boggio Robutti, General Manager of the Foundation for Financial Education and Savings – FeduF
10:15 am CONI testimony
Silvia Salis, former Olympic athlete and deputy vice president of CONI
10:20 am Talk show
Nino do not be afraid, by Taxi 1729
An exciting journey to understand how, in sport as in finance, we are called to make decisions in conditions of uncertainty, to overcome the fear of losing and not to be influenced by the judgment of others.
11:30 am Q&A and conclusion
11:45 am – 1:00 pm
Second session
Access is free with compulsory registration via the link: http://www.feduf.it/area-riservata/partecipa-evento/index.php?id_evento=1107-2021-10-18
tag: champions of saving