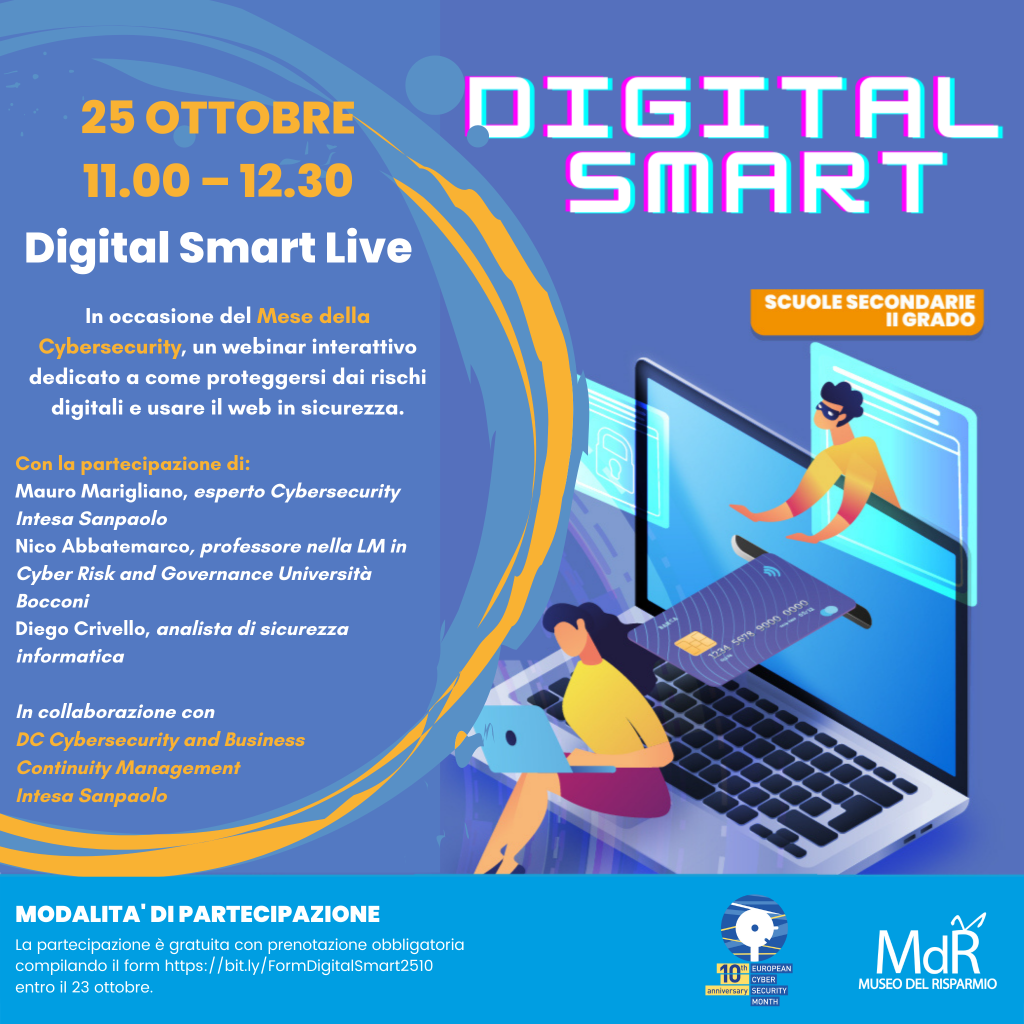 Do you know how to recognize a fake site?
Have you ever come across "fishing" messages?
Do you know strategies to protect your personal information on the web?
This and much more will be discussed during the special event "Digital Smart Live," which the Museum of Saving and Intesa Sanpaolo's Cybersecurity Division are holding on October 25 at 11 AM for secondary schools on the occasion of the Cybersecurity Month.
Mauro Marigliano, Intesa Sanpaolo Cybersecurity Expert, will be leading an interactive online class to provide basic tools to shop and surf the net safely. Class will include quizzes and fun challenges.
Professor Greta Nasi, Master Cyber Risk Strategy and Governance director, University of Bocconi, will introduce new job profiles related to the world of cybersecurity.
Diego Crivello, cybersecurity analyst, will talk about his career path and his job consisting of countering online frauds.
The event is available on WEBEX platform.
For registration, please fill out the following form by October 23: https://bit.ly/FormDigitalSmart2510
Instructions of connection will be sent to you.
tag: Digital Smart Live