Be seduced by famous storytellers, they will carry you away in time and space, they will tell of their lives and other adventures, of how their lives were influenced by money.
Overview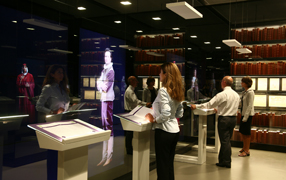 Dante, Moliére, Shakespeare and Hemingway appear out of the shadows to tell you how they managed their assets and how they wrote about debt, savings, greed, loans, usury and many other money-related subjects.
Watch the video of the room Tell.